Monday, 28 February 2022
¡Important! - News
---
On February 21, 2022, the National Seed Institute – INASE, through the Quality Assessment Directorate, informed said laboratory that is part of the Genomics and Improvement Platform managed by UBATEC of the completion of the audit carried out 28-12 -twenty-one.
¡The laboratory has complied with all the technical requirements!
Ver artículo completo
---
Friday, 4 February 2022
News
---
The General Manager of Ubatec S.A, Lic. Eduardo Avelleira delivered the 1st. Prize for the winners of the Circular Economy Contest organized by the company jointly with the Embassy of the Italian Republic and under the auspices of the Ministry of Foreign Affairs, the Ministry of Productive Development and the Pirelli company.
Ver artículo completo
---
Wednesday, 11 September 2019
News
---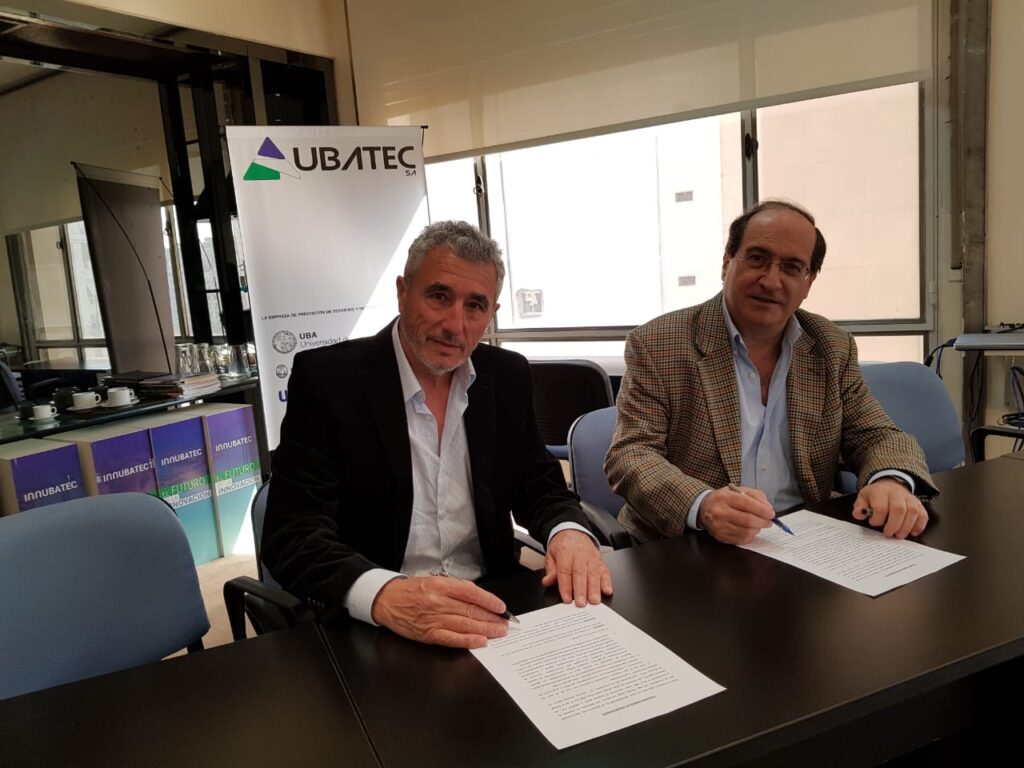 An agreement was signed for the incorporation of the AGseed SA company to the consortium of seed companies associated with the Genomics and Improvement Platform installed in the Faculty of Agronomy – UBA, and managed by UBATEC. AGseed SA is located in the town of Junín, Province of Buenos Aires. It was represented by its […]
Ver artículo completo
---