On Monday, November 25, 2019, the presentation of the Genomics and Improvement Platform (PGM) of the UBA, located in the Faculty of Agronomy of said University, was made.
The opening was in charge of the President of UBATEC, Prof. Dr. Lorenzo Basso who referred to the importance of the PGM for the national seed industry and for animal improvement, highlighting the support of the National Agency for Scientific and Technological Promotion, a through FONTAR, which totaled an investment close to US $ 2,000,000. Then the Dean of the Faculty of Agronomy Prof. Dr. Marcela Gally and the Rector of the UBA, Prof. Dr. Alberto Barbieri, spoke.
Then three conferences were held, the first by the Director of the Genomics Laboratory, Dr. Eduardo Pagano, who referred to the equipment and functionality of the PGM. The following conference was given by Ing. Guillermo Pozzi Jáuregui of the company ARGENSUN, who commented on the impact of the PGM on the improvement of confectioner sunflower. Finally, Dr. Miguel Rapela referred to the evolution of genetic improvement and the current state of genomics in the world.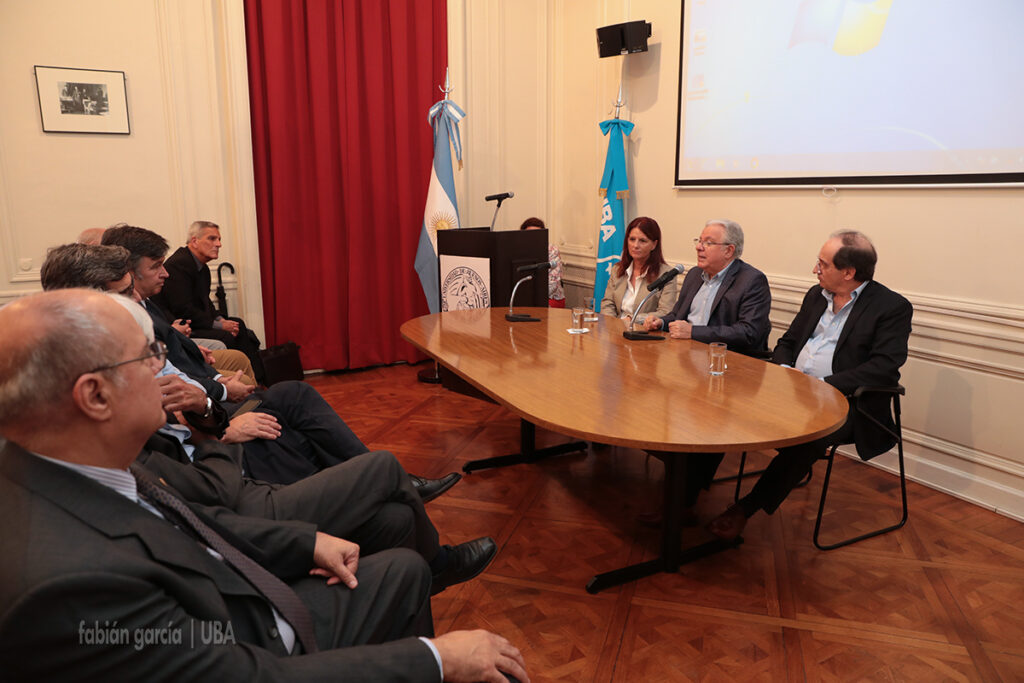 The PGM of the UBA has a service capability for: DNA sequencing, complete genome resequencing, transcriptomic analysis, directed resequencing, genotyping by sequencing, molecular marker services for improvement and sequencing, along with complementary bioinformatics assistance, with the purpose of facilitating the generation, advancement, concretion and escalation of projects of genetic improvement of the national industry.
They attended the event among others:
Daniel Pelegrina (President SRA), Raiumundo Lavignolle President (INASE), Fernando Vilella (President CPIA), Alberto Morelli (President MAIZAR), Alejandro Petek (President AAPRESID), Valentina Carricarte (CAB), Sebastián Bagó (Laboratorio Bagó), Martín Lema (National Director of Biotechnology – MAGyP), Robero Enríquez (Executive Director ArPOV), Aymée García (Director FONTAR – ANPCyT), Aníbal Cofone (Secretary of Science and Technology UBA), Ana Laura Vicario (Director of the INASE Laboratory), Guillermo Thisted ( CSBC), Rodolfo Rossi (ACSOJA – GDM), Julián Echazarreta (ACA) and Luis Zubizarreta (President of ACSOJA)
[rl_gallery id="3460″]